Huntsville Earns Top Credit Rating from Moody's Investors Service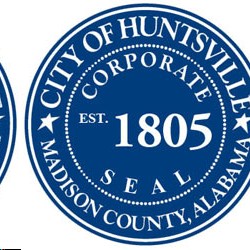 FOR IMMEDIATE RELEASE
March 17, 2015
(Huntsville, AL) – For the seventh straight year, Moody's Investors Service assigned its highest Aaa rating to the City of Huntsville. This rating reflects Moody's assessment of Huntsville's strong economic base and municipal management.
"It's been another great year and we have worked hard as a community to diversify our economic base and hold the line on city expenditures," said Mayor Tommy Battle. "I am proud of our conservative fiscal policies, and I am grateful to our Finance Department, administrative team and our economic leadership partners for their continued role in Huntsville's financial success."
Aaa is the highest rating achievable. Huntsville has consistently earned this prestigious rating since 2008.
According to Moody's, "the Aaa rating reflects the city's strong regional tax base and position as a major economic engine for northern Alabama, which is reinforced by the large governmental presence of Redstone Arsenal and NASA's Marshall Space Flight Center. The rating also takes into consideration the city's stabilized financial position with satisfactory reserve levels, as well as its above-average but manageable debt burden."
Moody's Aaa rating will allow the City of Huntsville to borrow money at more favorable interest rates. The rating comes in advance of the City's move to borrow $90 million to finance capital and economic development projects included in the 2015 Capital Improvement Plans. The plan may be found online at www.huntsvilleal.gov/finance/finance_reports.php.
### For more information, please contact:
Kelly Cooper Schrimsher, Director of Communications, Office of the Mayor, 256-427-5006 (w), kelly.schrimsher@huntsvilleal.gov